Introducing "Techacker" – A new tech blog and the future of Knowliz
Hello Knowliz readers,
It shouldn't come as a surprise because as you know I have been asking about a new name for Knowliz for quite some time. You guys actually provided some really good suggestions. However I decided on "Techacker" that mostly consolidates what I cover on this blog.
So let me take this opportunity to introduce you to my new technology oriented blog and the future of Knowliz –Techacker.

With Techacker you can expect the same kind of coverage as Knowliz. It will continue the same trend as Knowliz and will be far better and organized. Techacker will continue to provide you tips and tricks on various apps and software, how-to articles on various web services and products, iPhone and Android app reviews and much more.
I am also planning to created a podcast (audio and video) to go along with it. So if you are into podcast, you would be happy to know that a podcast oriented feed is already planned and will be rolled out subsequently.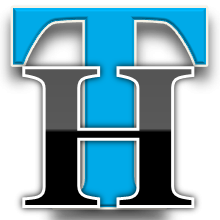 Why not I stop writing here and request you to visit Techacker? I am open to all sorts of feedback and suggestions to improve the layout, theme, content and topics I cover on Techacker.
I urge you to leave a comment while you are there on any of the existing articles to let me know your views about it.
To kick start some activities on social front, here are some important details:
1. Subscribe to Techacker in your favorite RSS reader.
2. Subscribe to Techacker newsletter by email to receive the updates in email as you currently do from Knowliz.
3. Follow techacker on Twitter.
4. Become Techacker fan on Facebook.
5. Add Techacker to your Google+ circle.
Urgent help!
1. I need your suggestion/feedback on the Techacker logo and the favicon.
2. Need your feedback on font used, blog layout and Techacker current theme.
3. I also urge you to please share Techacker with your friends and followers on Facebook and Twitter to give Techacker a jump start.
As you know, without your help it is impossible for me to grow Techacker into a popular tech blog, so I request your continued love, faith, patience and participation while I continue to make it better for the days to come.
Got anything to say? Go ahead and leave a comment!